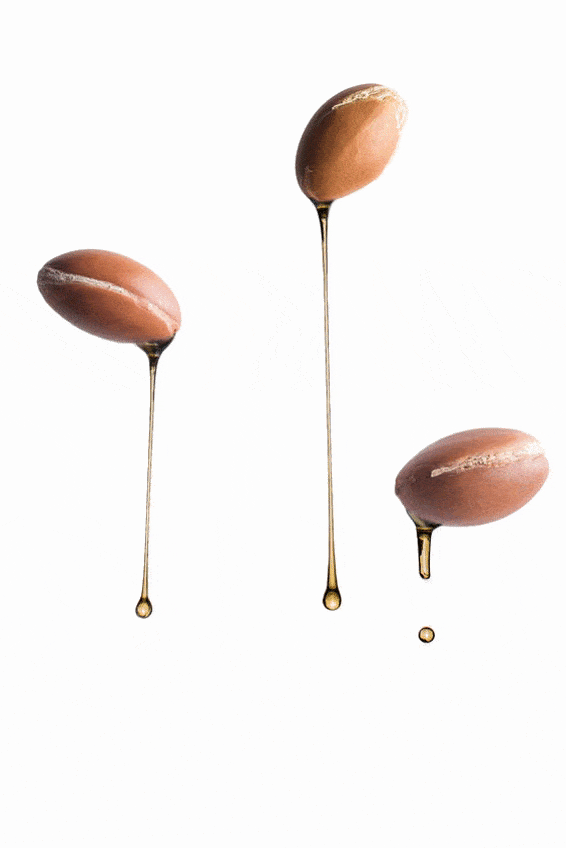 Argan oil, also known as "liquid gold", is packed full of nutrients and vitamins. It is often used in cosmetics and also for culinary purposes. Argan oil derives from the kernels of the nuts of the argan tree. Often called the "tree of life" by the native Moroccans, the tree is exclusive to the region. The region is also protected by UNESCO, and argan oil is considered one of the purest oils in the world.
Here is a list of benefits we can expect from the well-known argan oil:
1.Skin Moisturizer
Argan oil is often used as a skin moisturizer to hydrate and soften the skin. Rich in Vitamin A and Vitamin E, as well as Omega-3 and Omega-6 fatty acids, argan oil is perfect to moisturize your skin. In addition, it's ability to be absorbed readily, without giving the skin a greasy feeling, are the reasons why it is used in many cosmetics products.
2. Anti-aging
Besides acting as a natural moisturizer to the skin, argan oil gives the skin a "youthful glow" when applied. It also reduces the appearance of fine lines and wrinkles due to it's anti-oxidant properties.
3.Dry skin condition – Dermatitis or Eczema
Argan oil, packed with unsaturated fatty acids, actually helps to fight off dry skin conditions such as Dermatitis or Eczema – when skin becomes itchy, irritated and flaky. Argan oil provides the nutrients to prevent further dryness and irritation. Thus, it helps to repair damaged skin. Applying a small amount of argan oil to affected areas provides relief and soothes the area.
4. Acne skin
Acne skin is probably the result of over-secretion of sebum on the skin. Since argan oil is non-greasy, it actually acts as a natural moisturizer to balance acne-prone skin. With its anti-oxidant nature, it reduces inflammation, which acne skin is prone to.
5. Foot, hand and nail treatment
It is best to use argan oil to moisturize dry and brittle nails, dry hands as well as cracked dry feet (especially with hardened skin on the ball of the feet). Its amazing softening and moisturizing properties will leave both your hands and feet soft and supple. Try massaging argan oil onto your cuticles, your nails will stay strong and healthy.
With the above benefits and many more not listed, it is no doubt argan oil should be used as your daily moisturizing agent. At Bejeweled, our BCL SPA Organics collection contains the majestic argan oil in all its products. It is a perfect combination of organic ingredients with argan oil for a revolutionary approach towards holistic skincare. BCL SPA Organics products are used in both our spa manicure and spa pedicure treatments. It is also used in our latest addition of Organic Back Treatment.
Experience the magic of argan oil today.