Eyelash
Flutter your lashes naturally, with Lash Lift.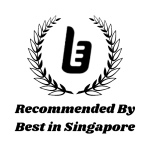 Elleebana One-Shot Lash Lift
The hottest trend in the industry, offers you luscious lash curls for up to 12 weeks.
Using "Silicone rods", lashes are lifted from the roots. Therefore, it gives a more lifted effect. With a faster application technique, you are ready to walk out with sexy curls in 20 to 30 minutes. This great formulation is formaldehyde free, and contains both nourishing and conditioning ingredients.
Get ready for Elleebana One Shot Lash Lift – an enhancer of natural lashes. Suitable for both short and long lashes.
"People will stare. Make it

worth

their while".
Harry Winston
Collagen Lash Lift
As the name implies, collagen is infused in the lifting solutions to encourage lash growth and prevent loss of natural lashes. The solutions are made and directly imported from Germany, and manufactured using the safest ingredients. Entire lash lift process can be completed in 20 to 30 minutes.