What colors should we deck our nails with, as we move into the third quarter of the year? In this post, we will highlight Bejeweled's own rendition of Fall Manicure Colors 2020.
Fall Manicure Colors
Classic Blue vs Midnight Blue
Adorelle Marine Blue
Adorelle Blueberry Jam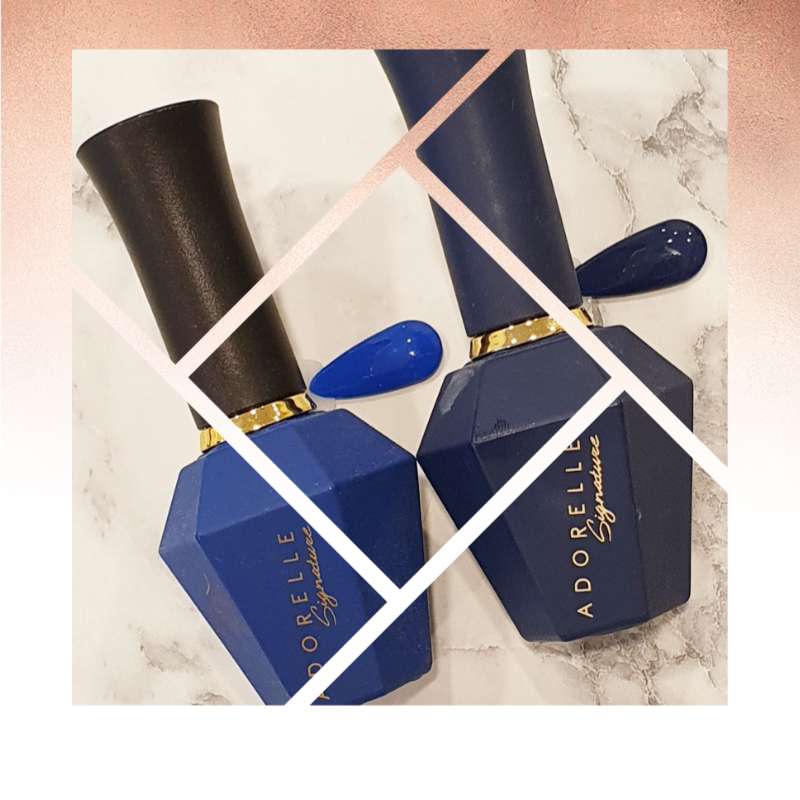 This classic blue shade was Pantone's 2020 color of the year, while the midnight blue shade stays deep and mysterious on your fingertips.
Shades of Red | Pinky Nude | Cloudy Gray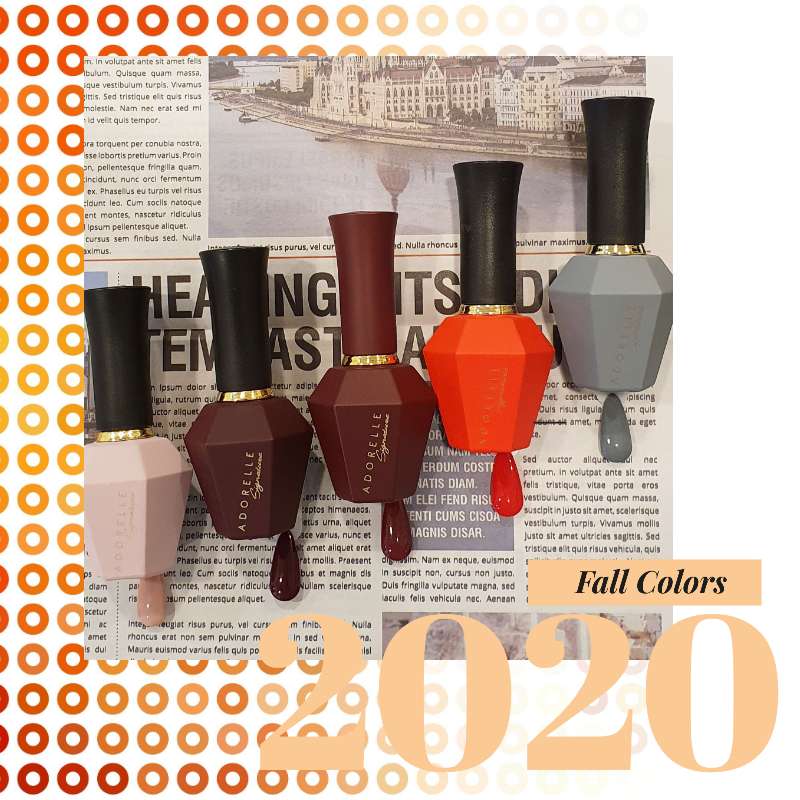 Adorelle Rose Syrup
Adorelle The Burgundy
Adorelle Plum Plum
Adorelle Bright Red
Adorelle Dim Gray
Nude hues always give a sophisticated sensation. It goes well with all styles of clothing, and all skin tones. Try Adorelle's Rose Syrup (first color from left).
We see shades of Red in Fall colors almost every year. The Burgundy (second color from left) and Plum Plum (centre color) have hints of brown, making the red rich in tone and also adds warmth in the classic way. Never wrong to reach out to these Classic Reds.
Fall color does not need to be all serious. Adorelle Bright Red (fourth from the left) is your perfect color for a ladies' night out. It is fun and yet classic.
Wear Adorelle Dim Gray to match your mood with a rainy day.
Pumpkin Spice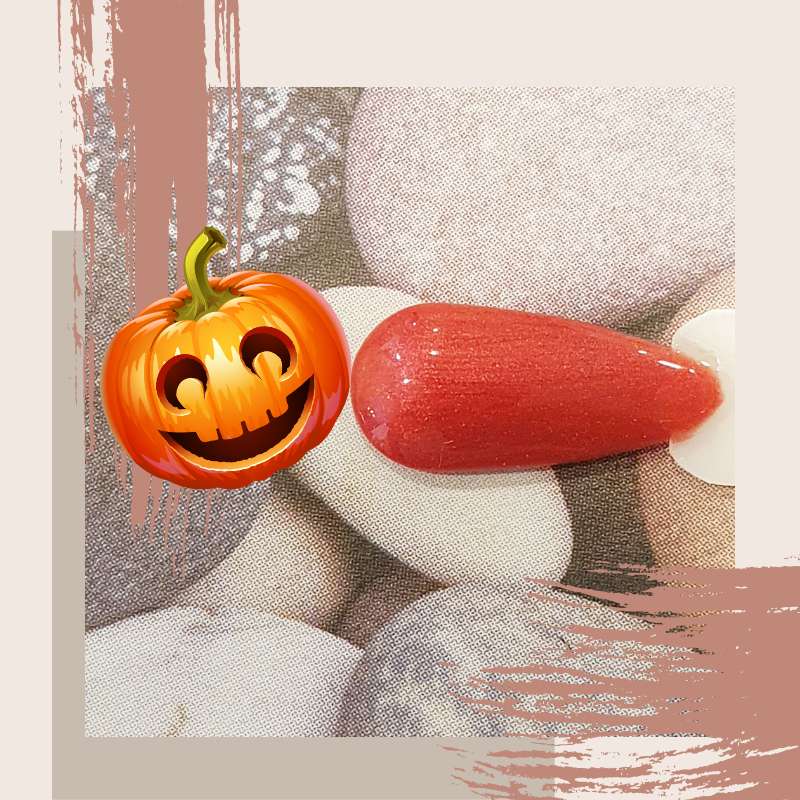 Jacqueline Burchell Think Twice
A tinge of Orange in this Jacqueline Burchell's Blink Twice reminds you of the upcoming Halloween Season, surrounded with pumpkins.