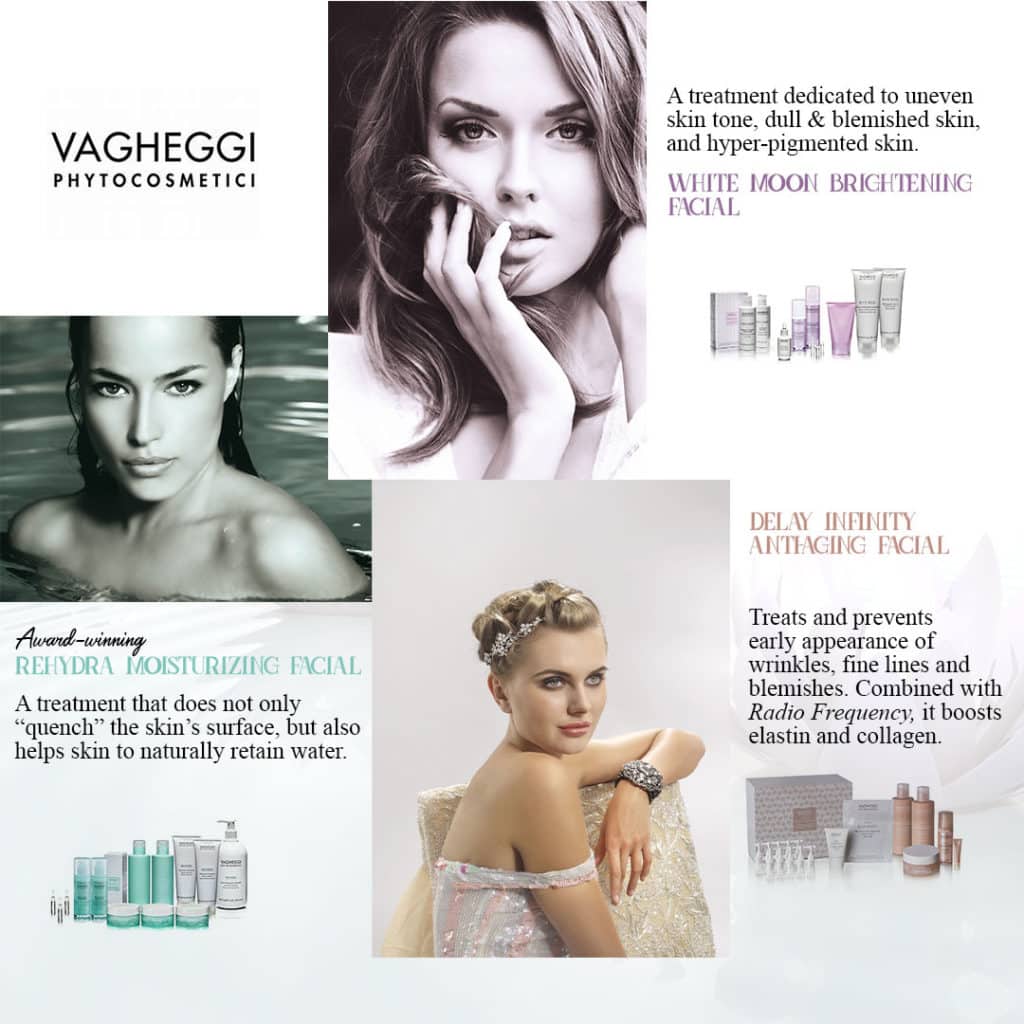 vagheggi facial promotion (10th June – 15th July)
Award-winning Vagheggi Rehydra Moisturizing Facial
A treatment to "quench" your skin's thirst, also helps skin to retain water naturally. With active ingredients such as Hyaluronic Acid and Althaea Officinalis (Marshmallow), this treatment nourishes and moisturises the skin, leaving it silky, smooth and radiant Suitable for normal, combination or dry skin.
Great Singapore Sale Special – 2 treatments @ $228.00 (usual @ $296.00)
---
Vagheggi White Moon Brightening Facial
Ideal solution to even out complexion, smoothen skin surface, and regulate melanin production. It shields the skin against pollution. This treatment helps to restore skin damaged by the sun, ageing and various environmental factors. Suitable for all skin types.
Great Singapore Sale Special – 2 treatments @ $348.00 (usual @ $456.00)
---
Vagheggi Delay Infinity Anti-Aging Facial
Combined with Radio Frequency to boost skin's collagen naturally, this treatment is specially formulated to combat early signs of aging such as fine lines, wrinkles and blemishes. Also increases production of elastin and collagen, regenerates and improves skin texture. Suitable for normal and combination skin types, and those showing early signs of lines and wrinkles.
Great Singapore Sale Special – 2 treatments @ $408.00 (usual @ $516.00)
---
make an appointment
Bejeweled @ International Plaza – 6222 2526
Bejeweled @ 18 Tai Seng – 6443 9789
SMS / WhatsApp – 9622 9113
[contact-form-7 id="2751″ title="GSS 2019 – Vagheggi"]