BCL SPA Organics
The BCL SPA Organics system in 4 simple steps:
1) Dead Sea Salt Soak to cleanse and soften the hands, feet, and body.
2) Sugar Scrub to gently exfoliate and moisturize the skin, leaving it soft and silky.
3) Moisture Mask to restore the skin's natural hydration and deeply nourishes the skin.
4) Massage Cream to heal, condition, and regenerate the skin, leaving it smooth and hydrated.
Find out more

Bejeweled Holistic Foot Treatment
Bejeweled Holistic Foot Treatment aims to treat calluses – an area of hard, thickened skin that can occur across the ball of the foot, on the heel, or on the outer side of the big toe. If you are suffering from callus problem for a long time, this is the perfect treatment for you.
Find out more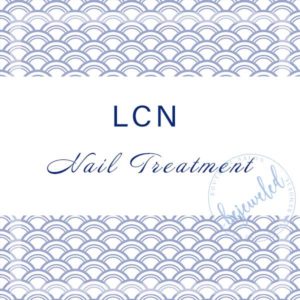 LCN Nail Treatment
This is the perfect solution to dry and brittle nails, or damaged nail bed from harsh scraping and soak off. It also serves as a wonderful pre-treatment to your next set of gel, so that they can last longer. Find out how this treatment is beneficial to your nails.
Find out more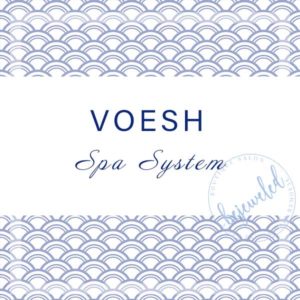 Voesh Spa System
Your hands and feet are dry yet you have no time for spa treatments. Fret not..Voesh Spa System keeps your hands and feet nourished and moisturized at the same time when you are doing your manicure and pedicure. Find out how this spa system saves a whole deal of time during your regular mani/pedi session.
Find out more

LCN Anti-Aging Hands Treatment
Latest bespoke treatment for your hands from LCN (Light Concept Nails). From reducing wrinkles and fines lines, to fading of brown spots, find out how this magical treatment transforms your hands. After all, your hands are your visible first signs of aging.
Find out more