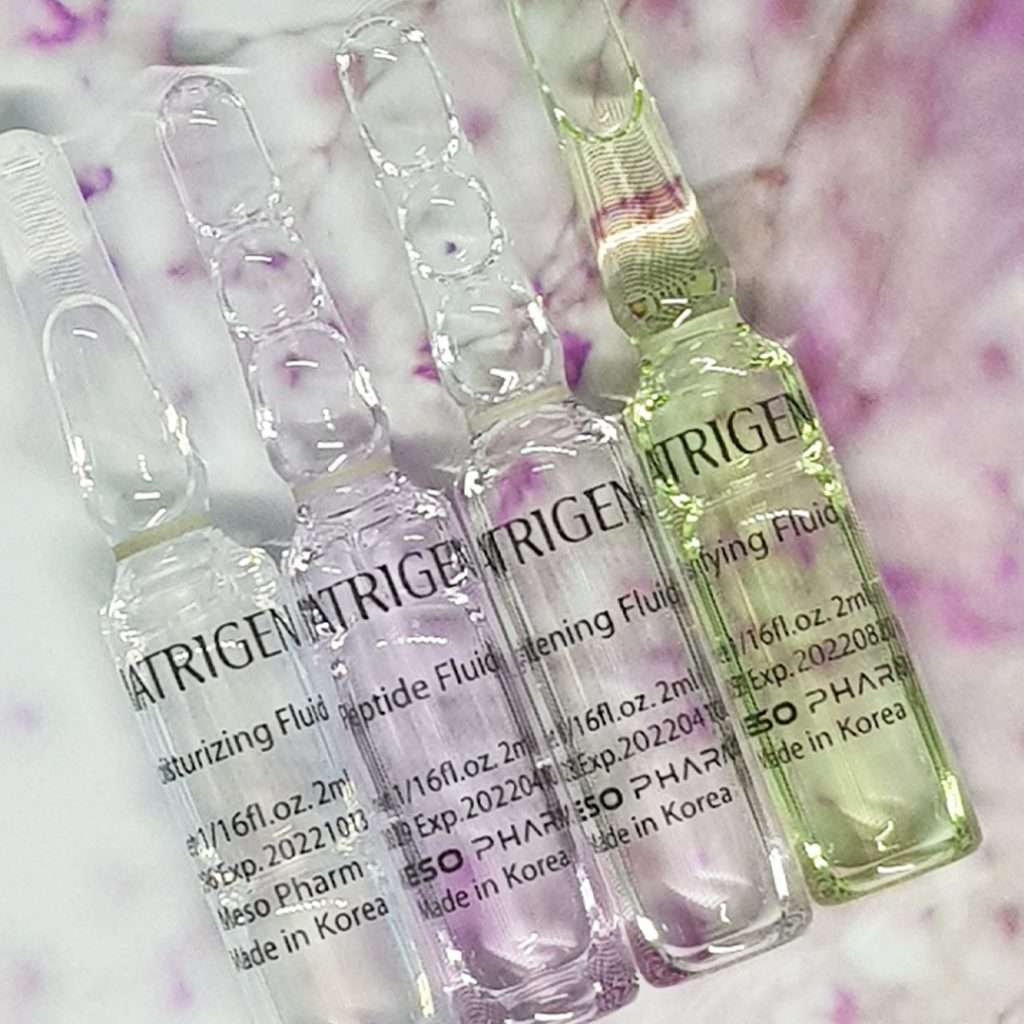 Ampoule
Ampoule, or ampule, they refer to the same skincare product – a product that contains a high concentration of a specific active ingredient that will help restore, correct or regenerate the skin.
Examples of active ingredients in ampoules
Depending on your skin concerns, active ingredients in ampoules can be Vitamin C, snail mucin, green tea, hyaluronic acid, etc. Take note that not all ingredients work effectively in super-high doses.
The benefits of ampoules
Powerful delivery ability – one single nutrient is all it takes to deliver results on your skin, due to its high dosage in the ampoule. A true ampoule highlights a single ingredient.
Skin booster – Due to the high concentration of a single ingredient, it often gives a skin a boost in that particular area (eg. hydrating dry skin)
Hygienic skincare – Most ampoules come in sealed glass vials. You can be assured there is no loss of concentration in the active ingredient.
Targets specific concerns – As mentioned earlier, different ampoules come with different high concentration of single nutrients. You will probably purchase an anti-aging ampoule packed with peptides to eliminate fine lines and wrinkles.
How do you use ampoules
Use in place of your serum or moisturizer – Due to the strong concentration of active ingredients in the ampoules, they are sufficient to use it on their own. Let the ampoule works magic on your skin or for an extra boost.
Use it together with your serum or moisturizer – For a more intensive boost, use your ampoule under the serum or moisturizer. Do take note of a few other factors when using this method, such as climate factor, as you do not want to overpack your skin with too much nutrients till your skin can't breathe. But if you are travelling to a cold climate country or are in air-conditioned environment most of the time, using this method will better protect your skin from dehydration.
Matrigen's range of ampoules targets different skin concerns. Each range contains botanical extracts such as avocado extract in the moisturizing range for added moisturization , and Copper Tripeptide-1 found in the Peptide range for anti-aging and stimulating natural collagen. This range of ampoules is suitable for morning and night use, as the watery texture is easily absorbed into the skin. Absorption can be further improved with the use of ISO-G, which makes use of Iontophoresis – A method to penetrate water soluble substances that are difficult to penetrate into the skin.